FC/IRIS Enrollment: Arc Event
When:
October 19, 2017
all-day
America/Chicago Timezone
2017-10-19T00:00:00-05:00
2017-10-20T00:00:00-05:00
Where:
Alliant Energy Center
1919 Alliant Energy Center Way
Madison
Contact:
Arc-Dane County
608-833-1199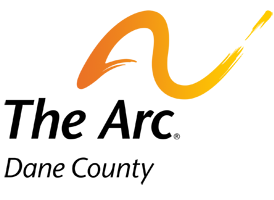 Making a Critical Choice:
What You Need to Know About The Family Care/IRIS Enrollment Process
You need to be well informed, active, and questioning when it comes to making sure your family effectively and successfully navigates the Family Care/IRIS enrollment process to find the best match. There will be time for you to get informed: although the State's process for enrollment starts in October of 2017, actual enrollment doesn't begin until February of 2018. In this special seminar, we'll hear from a family that's gone through the enrollment process, and we'll hear from staff who are charged with overseeing that process. Learn more about making this critical choice, what you can do to be an informed family, and what resources are there to help.
This seminar will be offered at two times and is a FREE event due to the generosity of our speakers. Register here.
MORNING SESSION: 10:30 am – NOON 
EVENING SESSION: 6:30pm – 8:00pm
Sponsored By: The Arc Dane County – Carl Schwarz Family Trust – Developmental Disabilities Coalition of Dane County, Inc – LOV Dane – Third Place Group
Promotional Support Provided By: Deerfield Schools – DeForest Schools – McFarland Schools – Middleton-Cross Plains Schools – Stoughton Schools – Sun Prairie Schools – Waterloo Schools – Waunakee Schools – Wisconsin Heights Schools – And more…
Please note, this is not a school-sponsored activity and the schools listed do not provide support or endorsement of this program/activity. They have neither reviewed nor approved the program, personnel, or activities announced. Permission to distribute this material must not be considered a recommendation or endorsement by the school district.